Welcome to Pacha Ibiza
where the party never stops!
One of the biggest and loudest clubs in the world. The perfect place for 24 hour party people. Enjoy!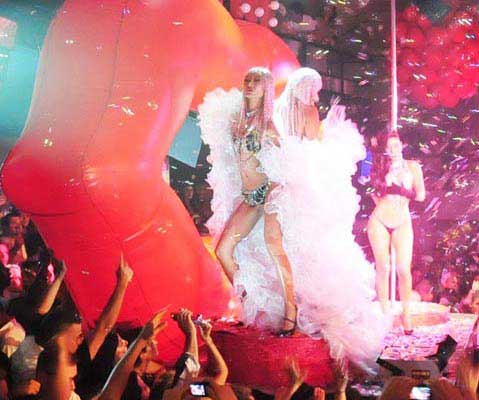 Pacha Ibiza Tables
Pacha Ibiza is one of the most claimed clubs in town. It is one of Ibiza's oldest venues since its creation in 1973. It is famous for its VIP clientele, the cherries, the DJ's, and the parties filled with glamour and elegance. It has a capacity of 3.000 people, an open air terrace, and 8 VIP lounges strategically located with the best views to the dance floor, stage, and DJ cabin.
Pacha Ibiza is the only club in town that opens all year long. However, during the summer season the demand is significantly higher than the rest of the year. The amazing DJ line up that it offers during this season, makes it a must visit place to locals and visitors from all over the world. The incredible performances are also part of its tremendous success and demand.
Due to this high demand, Pacha Ibiza tables must be booked with time in advance. This will also make you avoid the long queues and will guarantee you a great Pacha Ibiza night out.
Our Pacha Ibiza table booking service consists of a top concierge VIP service that guarantees you a well located VIP table in Pacha Ibiza. Our managers will take special care of your demands and will offer a personalized attention during your night out.
There are 8 VIP areas in Pacha Ibiza. These are: Zone 1, 4, 11 and 12, Zone B, C, Zone M (previously known as Moros) and Zone J (previously known as Jurado). The Pacha Ibiza tables located in Zone M and Zone J are the most exclusive and expensive ones. From its locations, you will have direct access to the Main Room, a perfect view of the dance floor and the DJ cabin, making you feel the best vibes and true essence of every Pacha Ibiza party. If you would rather have a standard location and a less expensive option, we recommend the Pacha Ibiza tables located in Zone B, C, and 11. These do not have a direct access to the Main Room but still have a nice view of the DJ booth. And last but not least, the Pacha Ibiza tables located in Zones 1 and 4 are the lowest in price.
Vip Table's packs

We provide VIP services and packages so you can experience the special night out that you wish!

Easy booking

We provide VIP area maps so you can choose your seating and the minimum spend. Everything is a click away!

Happy to help!

Through email, call or WhatsApp, we are always at your service. Do not hesitate to contact our 24/7 concierge service.

Luxury Services

Cars, boats, villas, private jets, etc... All you have to do is ask. We make sure that your Vip Experience is fulfilled!
Do you want to know more about Vip Tables at Ibiza?