Welcome to Pacha Ibiza
where the party never stops!
One of the biggest and loudest clubs in the world. The perfect place for 24 hour party people. Enjoy!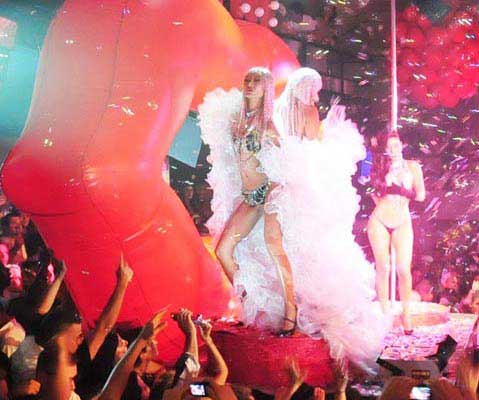 Pacha Ibiza private table
Did you know that Pacha Ibiza is the only club in Ibiza that opens every day, all year long? Yes! Whenever you plan a getaway to the White Island, you will have the great opportunity of partying at one of the most popular and famous clubs in the world.
Pacha Ibiza has a total capacity of 3.000 people. Its main room and open air terrace will fill your night with the best Electronic Dance Music DJ's and hits from 00h to 6:00h. Since its creation in 1973, it has been famous for the glamour and elegance, for the cherries, for the VIP clientele but mostly for the DJ's that have landed in Pacha's stage.
Due to the high demand that Pacha Ibiza experiences throughout the year, it is recommended to book a Pacha private table. We offer this concierge service with the guarantee of a VIP and personalized attention from the moment you call us to book a Pacha private table until the moment you are assigned your VIP table. All of your table bookings will include:
A Pacha private table
Access to the VIP area
No queueing
Personalized attention
A bottle and soft drinks
There are 8 VIP zones located in the best spots of the club to offer its clientele the best views of the main room, the main dance floor, and DJ. These zones are: Zone M (Moros), Zone J (Jurado), Zone B and C, Zones 1, 4, 11, and 12. If you want to have direct access to the main room, we recommend a Pacha Ibiza private table located in Zone M or J. If you prefer a good location but at an average price, we suggest a Pacha Ibiza table in Zones B, C, or 11. Your third and last option, would be the Pacha VIP tables located in Zones 1 and 4.
Contact us today for more information about Pacha Ibiza private table and VIP table bookings. You can send us an e-mail at vip@ibizatables.com or Whatsapp +34 691 273 993.
Vip Table's packs

We provide VIP services and packages so you can experience the special night out that you wish!

Easy booking

We provide VIP area maps so you can choose your seating and the minimum spend. Everything is a click away!

Happy to help!

Through email, call or WhatsApp, we are always at your service. Do not hesitate to contact our 24/7 concierge service.

Luxury Services

Cars, boats, villas, private jets, etc... All you have to do is ask. We make sure that your Vip Experience is fulfilled!
Do you want to know more about Vip Tables at Ibiza?