Welcome to Pacha Ibiza
where the party never stops!
One of the biggest and loudest clubs in the world. The perfect place for 24 hour party people. Enjoy!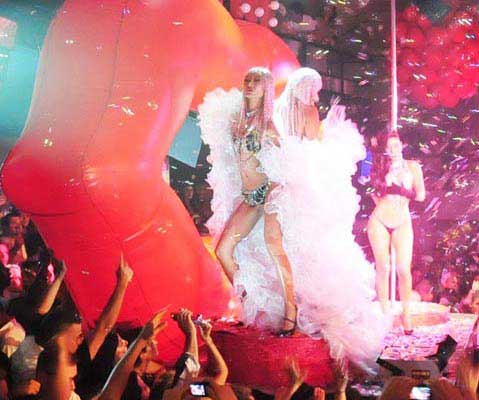 Pacha VIP table booking
Considered as a 'must visit' for tourists, Pacha is Ibiza's oldest and most well-known club. It has grown into the most dominant clubbing brand in the world since its creation in 1973. It is famous for the cherries, the VIP tables, the rich, the famous, and the world top DJ's that have visited the venue.
Pacha Ibiza is the most charismatic and authentic club of the White Island. It has five different rooms and musical environments connected by stairs, doors, and "secret" corridors: the Main Room, the Funky Room, the Roof Terrace, the Global Room, and Sweet Pacha.
In the Main Room you will find the main dance floor with bars and VIP areas overlooking the DJ. It is hosted by top international DJ's that play the top Electronic Dance Music all night long. For those who are looking to spend a different type of night, the Funky Room offers disco soulful and funky music. Every now and then, you can take some fresh air in the Roof Terrace with nice lounge music and cocktails.
Downstairs again, you will also find the Global Room which originally was the Main Room of Pacha when it opened in 1973. It still keeps its R&B and Hip Hop music style and live acts. Last but not least, is the Sweet Pacha room with the best 80's and 90's music hits of all times.
The best parties for you!
Pacha's most famous parties are F*** Me I'm Famous by David Guetta, Flower Power, and Solomun. We highly recommend you to book your VIP tables for these parties with time ahead.
Vip Table's packs

We provide VIP services and packages so you can experience the special night out that you wish!

Easy booking

We provide VIP area maps so you can choose your seating and the minimum spend. Everything is a click away!

Happy to help!

Through email, call or WhatsApp, we are always at your service. Do not hesitate to contact our 24/7 concierge service.

Luxury Services

Cars, boats, villas, private jets, etc... All you have to do is ask. We make sure that your Vip Experience is fulfilled!
Do you want to know more about Vip Tables at Ibiza?