Welcome to Pacha Ibiza
where the party never stops!
One of the biggest and loudest clubs in the world. The perfect place for 24 hour party people. Enjoy!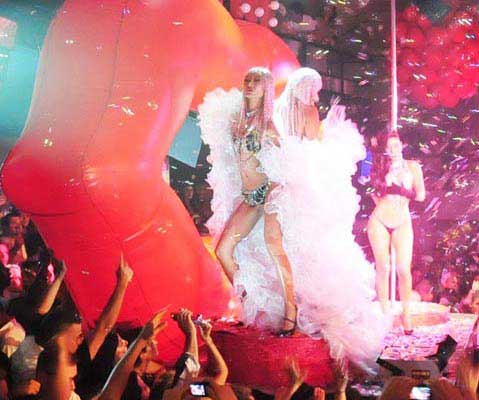 Pacha Ibiza table dress code
The White Island is definitely one of the top cities of the world best known for the parties, the madness, the music, and the fashion too. Every VIP party lover will try its best to impress and be noticed among the many guests on the dance floor. And, of course, you are part of this too if you choose Pacha Ibiza as your destiny tonight!
Let's all recall that this club is one of Ibiza's main highlights. It's the most authentic and charismatic club in town since its first opening in 1973. It has 8 VIP lounges, a main room, and open air terrace with a total capacity of 3.000 people. Pacha Ibiza is famous for the best international DJ's that have visited the club, for the cherries, and its VIP clientele. Celebrities, elite athletes, and Hollywood actors have been seen on Pacha's VIP areas showing off their best outfits and taste in fashion.
If you are wondering what is the best and most appropriate Pacha Ibiza table dress code, here are some tips that might be helpful:
The Pacha Ibiza table dress code is elegant / casual. It will depend a lot on the party and DJ playing but we highly recommend to avoid sporty outfits.
The ideal table dress code for men is a nice pair of jeans or pants, a shirt, and casual shoes. Avoid sneakers, flip flops, short pants and sleeveless shirts.
The recommended Pacha Ibiza table dress code for women is jeans with an elegant blouse or shirt or Ibiza style dresses with nice flat shoes or heels. Avoid flip flops and bikini tops.
Bear in mind that if you book a Pacha VIP table at any of its 8 VIP areas, you will be seen! So get ready and dress to impress!
Contact us today for more information about Pacha Ibiza table dress code and VIP table bookings. You can send us an e-mail at vip@ibizatables.com or Whatsapp +34 691 273 993.
Vip Table's packs

We provide VIP services and packages so you can experience the special night out that you wish!

Easy booking

We provide VIP area maps so you can choose your seating and the minimum spend. Everything is a click away!

Happy to help!

Through email, call or WhatsApp, we are always at your service. Do not hesitate to contact our 24/7 concierge service.

Luxury Services

Cars, boats, villas, private jets, etc... All you have to do is ask. We make sure that your Vip Experience is fulfilled!
Do you want to know more about Vip Tables at Ibiza?