Welcome to Pacha Ibiza!
Book your private VIP tables now with a bottle included.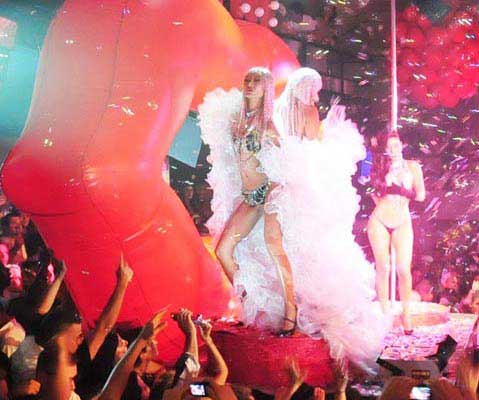 Pacha Ibiza private balcony
Planning a night out to Pacha Ibiza? If so, you will definitely want to have all the useful tips and information to spend a memorable night. Pacha is one of the most charismatic and authentic clubs in town. It was created in 1973 with the idea of becoming an iconic and must visit place for locals and international party goers. Since then, it has kept its spirit and charisma.
Pacha Ibiza has two main rooms: The Main Room and Terrace. Depending on your party mood, one room or another will fulfill your great expectations. If you are an Electronic Dance Music lover that is looking to dance the night away with the hottest hits, the Main Room is definitely your place to be. However, if you are more of a chill out and relaxing type of party lover, don't miss the open air terrace. In both rooms you are allowed to book private tables.
Pacha's open air terrace is one of the club's greatest highlights. For this reason, Pacha does not have a private balcony. The ambiance and mood that you will feel in its terrace is pretty inviting. You will be able to enjoy a nice cocktail with great chill out and lounge music while having a great view to the moon and stars.
Pacha Ibiza is open 365 days a year. It is one of the island's most claimed clubs. Due to this high demand, we highly recommend you to book VIP tables. Pacha Ibiza tables will grant you access to the club with no queues, access to the VIP area, a VIP table for you and your friends, a bottle and refreshments to mix up your drinks.
Contact us today for more information about Pacha Ibiza private balcony and VIP table bookings. You can send us an e-mail at vip@ibizatables.com or Whatsapp +34 691 273 993.
Vip Table's packs

We provide VIP services and packages so you can experience the special night out that you wish!

Easy booking

We provide VIP area maps so you can choose your seating and the minimum spend. Everything is a click away!

Happy to help!

Through email, call or WhatsApp, we are always at your service. Do not hesitate to contact our 24/7 concierge service.

Luxury Services

Cars, boats, villas, private jets, etc... All you have to do is ask. We make sure that your Vip Experience is fulfilled!
Do you want to know more about Vip Tables at Ibiza?