Welcome to Pacha Ibiza
where the party never stops!
One of the biggest and loudest clubs in the world. The perfect
place for 24 hour party people. Enjoy!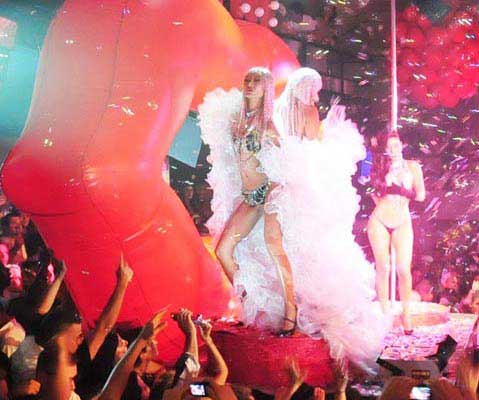 Pacha Ibiza side tables
Pacha Ibiza is not the oldest or biggest club in town but it definitely is the most original and attractive of them all! It is a worldwide known brand that has travelled across cities, countries, and continents to be the cherry on top of every city's nightlife experience. It is certainly very popular for the cherries, precisely.
Besides being an excellent host of the world's best DJ's, Pacha Ibiza proposes a wide variety of options for party goers who want to spend a unique and memorable night out. It has an overall capacity of 3.000 people, a Main Room, an open air terrace, and 8 exclusive VIP areas with private and side tables that offer the best views of the club, dance floor, and DJ booth.
Pacha Ibiza is normally a club with a high demand throughout the year. For this reason, we suggest you to use our bespoke VIP table booking service. A Pacha private table reservation comes along with a list of advantages that will make your night even more special and memorable. Every Pacha Ibiza side table reservation and VIP table booking includes:
No queues to enter the club
You will have direct access to the VIP area where your private or Pacha Ibiza side table is located.
Bottle and refreshments that depend on the initial booking fee that you chose
A personalized attention
The best Pacha Ibiza tables are located in Zones M and J (Moros y Jurado). A good option would also be the Pacha Ibiza side tables located in Zones B, C, 1, 4, and 11. Please keep in mind that there is no difference between private tables and side tables. Both type of tables are located in Pacha VIP areas. The table cost per person will depend on the zone where these are located; prices start at 250€ per person.
For more information about Pacha Ibiza side tables and other services, contact us today via e-mail or WhatsApp.
Our e-mail address is vip@ibizatables.com and WhatsApp number is +34 691 273 993.
Vip Table's packs

We provide VIP services and packages so you can experience the special night out that you wish!

Easy booking

We provide VIP area maps so you can choose your seating and the minimum spend. Everything is a click away!

Happy to help!

Through email, call or WhatsApp, we are always at your service. Do not hesitate to contact our 24/7 concierge service.

Luxury Services

Cars, boats, villas, private jets, etc... All you have to do is ask. We make sure that your Vip Experience is fulfilled!
Do you want to know more about Vip Tables at Ibiza?