Welcome to ushuaia
where the party never stops!
One of the biggest and loudest clubs in the world. The perfect place for 24 hour party people. Enjoy!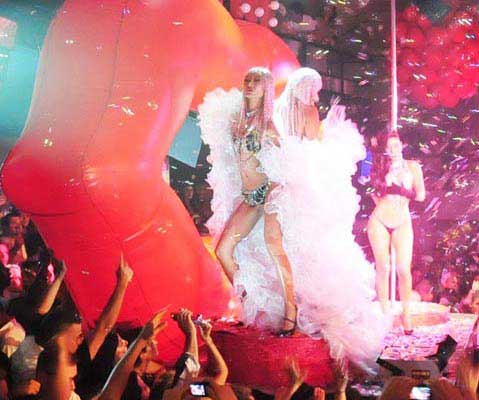 Ushuaia VIP table booking
Ushuaïa is the ideal choice for those who come to Ibiza in search of stylish accommodation, non-stop pool parties, and outdoor concerts, all in one. Opened in 2011, it is the #1 open air club in Ibiza. It has become one of the island's most famous venues for its unique daytime parties in the pool area, glamorous dancers, and perfectly located VIP areas.
The VIP tables in Ushuaïa Ibiza are located in two different zones: the Main VIP 1 and Main VIP 2. The relevance of these two areas is related to the proximity to the stage. The Main VIP 1 has 4 subsections: A, B, C, D. Section A is the most exclusive. The Main VIP 2 is not as close to the DJ but it still is exclusive and fun, closer to the pool.
A third VIP table zone is the Palm section area where the views to the stage are a bit less privileged. Last but not least, Ushuaïa's most private VIP area is "La Nube", a VIP box where the customers can not be seen from the rest of party goers.
The best parties for you!
The most famous parties in Ushuaïa Ibiza are ANTS, BIG by David Guetta, and We Party. We highly recommend you to book your VIP tables with enough time in advance.
Vip Table's packs

We provide VIP services and packages so you can experience the special night out that you wish!

Easy booking

We provide VIP area maps so you can choose your seating and the minimum spend. Everything is a click away!

Happy to help!

Through email, call or WhatsApp, we are always at your service. Do not hesitate to contact our 24/7 concierge service.

Luxury Services

Cars, boats, villas, private jets, etc... All you have to do is ask. We make sure that your Vip Experience is fulfilled!
Do you want to know more about Vip Tables at Ibiza?