Welcome to Ushuaia Ibiza!
Enjoy the best DJ line ups and parties from your exclusive Ushuaia VIP table.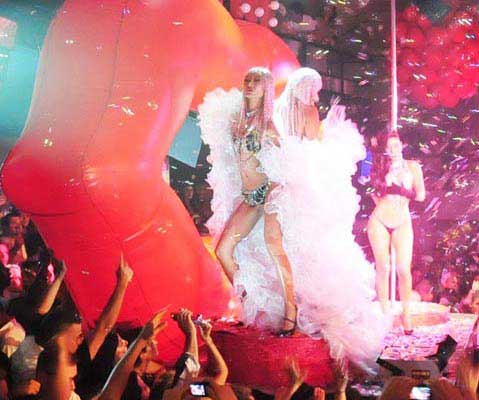 Ushuaia Ibiza tables
Are you ready for the Ushuaia Ibiza Experience? This year Ushuaia continues to bring the best artists and DJ's of the Electronic Dance Music scenario. International DJ's as Martin Garrix, Dimitri Vegas & Like Mike, Calvin Harris, and David Guetta are taking over Ushuaia's huge stage. You definitely don't want to miss it!
Some of the main events that Ushuaia Ibiza is showcasing this year are:
- BIG by David Guetta and El Row Daytime Ibiza Residency on Mondays
- Garden Madness by Dimitri Vegas & Like Mike on Tuesdays
- Dance or Die by Nic Fanciulli on Wednesdays
- Martin Garrix on Thursdays
- Sven Väth on Fridays
- ANTS on Saturdays
- Mucho Ibiza on Sundays
Other events and DJ's that are also confirmed on Ushuaia Ibiza timetables are Calvin Harris and Cocoon by Sven Väth.
Parties and events at Ushuaia - The Club - start at 15:30h on Fridays and Saturdays and at 17:00h on Mondays, Tuesdays, Wednesdays, Thursdays, and Sundays. For the main events, we highly recommend you to book Ushuaia private tables. This will guarantee you a comfortable spot from where you will have perfect views to the main stage and live shows.
The Main VIP 1 is the closest VIP area to the stage. Some tables located in the Main VIP 2 and Palm Area may also have a nice view to the stage. These tables are situated right behind the Main VIP 1. From The Cloud, a balcony that overlooks the pool area, you won't be able to see the main stage but you will still have a great feeling of every Ushuaia party. If you book a VIP table, you will have access to it as soon as the party starts.
For more details Ushuaia Ibiza timetables, events, and DJ's do not hesitate to contact us.
Vip Table's packs

We provide VIP services and packages so you can experience the special night out that you wish!

Easy booking

We provide VIP area maps so you can choose your seating and the minimum spend. Everything is a click away!

Happy to help!

Through email, call or WhatsApp, we are always at your service. Do not hesitate to contact our 24/7 concierge service.

Luxury Services

Cars, boats, villas, private jets, etc... All you have to do is ask. We make sure that your Vip Experience is fulfilled!
Do you want to know more about Vip Tables at Ibiza?