Welcome to Blue Marlin
where the party never stops!
One of the biggest and loudest clubs in the world. The perfect place for 24 hour party people. Enjoy!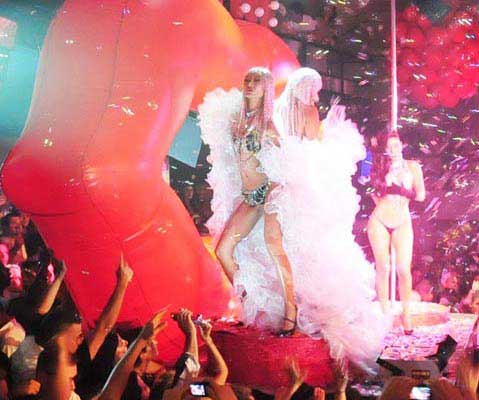 Blue Marlin Ibiza VIP table cost
Blue Marlin Ibiza is THE place to be today if you are looking for glamour and luxury with views to the Mediterranean waters. Located in Cala Jondal, it is one of the island's top places for both daytime and nighttime parties. It is famous for the exquisite menu, the most classy VIP beds and tables and for welcoming the most exclusive clientele every summer season.
It opens every day of the year at 10h, offering the most appetizing breakfast and dishes. If you come during the day for breakfast or lunch, you can stay until the nighttime party starts. It's a great opportunity to enjoy the beautiful sunset along with the best groovy hits and the most elegant party lovers.
The Blue Marlin Ibiza tables are divided into two areas and type: VIP tables and VIP beds. These tables and beds are located in the best spots to offer a perfect view of the DJ and the overall party. The VIP beds bookings are available for groups up to 4 people. If your groups is larger than 4, you can either book 2 VIP beds or a VIP table for 12 people. The Blue Marlin VIP table cost depends on the type of table you book, the amount of people, the date, and the location of your table.
The Blue Marlin VIP table cost for tables or beds bookings on Thursdays, Fridays, and Saturdays start at 1.500€ for groups up to 8 people. Prices for groups larger than 8 people, start at 3.000€. Table bookings on Sundays are a bit more expensive since this is the star session party of the week. So, Blue Marlin VIP table costs for parties on Sundays start at 2.500€ for groups of 8 people and at 5.000€ for larger groups.
Contact us today for more information about Blue Marlin Ibiza VIP table cost and VIP table bookings. You can send us an e-mail at vip@ibizatables.com or Whatsapp +34 691 273 993.
Vip Table's packs

We provide VIP services and packages so you can experience the special night out that you wish!

Easy booking

We provide VIP area maps so you can choose your seating and the minimum spend. Everything is a click away!

Happy to help!

Through email, call or WhatsApp, we are always at your service. Do not hesitate to contact our 24/7 concierge service.

Luxury Services

Cars, boats, villas, private jets, etc... All you have to do is ask. We make sure that your Vip Experience is fulfilled!
Do you want to know more about Vip Tables at Ibiza?