Welcome to Blue Marlin
where the party never stops!
One of the biggest and loudest clubs in the world. The perfect place for 24 hour party people. Enjoy!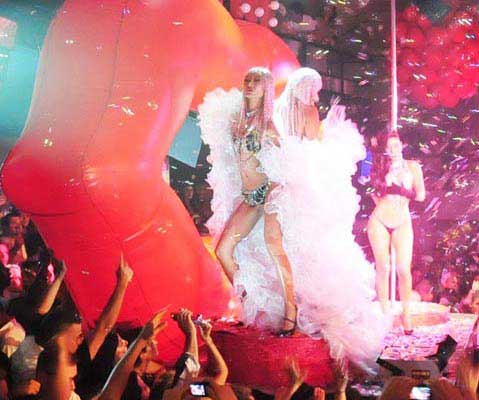 Blue Marlin table price
Located at Cala Jondal, Blue Marlin Ibiza is one of the most well known beach club on the White Island and globally. It guarantees the best beach service and entertainment of the island. You can enjoy both day and night parties with relaxing VIP beds during the day and the most stylish and exclusive clientele during the night.
The charm and unique attraction of Blue Marlin are its customers, a mix of good atmosphere, fun, top food, and sea views where the most exclusive audience meets and greets to spend a five star quality time. Blue Marlin's day starts off with the very best food of a Mediterranean cuisine fusioned with oriental flavors. As the beginning of a great party unfolds after sunset, the glamorous clientele starts gathering their exclusive VIP tables. Along with them, the spectacular go-go dancers begin their performances to the rhythm of the best music.
Blue Marlin offers several VIP table zones with prices that vary depending on their location and season. Prices range from 200€ to 1.000€ per person or 2.000€ to 5.000€ for groups of 10 people. We highly recommend you book your VIP tables in advance.
Vip Table's packs

We provide VIP services and packages so you can experience the special night out that you wish!

Easy booking

We provide VIP area maps so you can choose your seating and the minimum spend. Everything is a click away!

Happy to help!

Through email, call or WhatsApp, we are always at your service. Do not hesitate to contact our 24/7 concierge service.

Luxury Services

Cars, boats, villas, private jets, etc... All you have to do is ask. We make sure that your Vip Experience is fulfilled!
Do you want to know more about Vip Tables at Ibiza?