Welcome to Blue Marlin
where the party never stops!
One of the biggest and loudest clubs in the world. The perfect place for 24 hour party people. Enjoy!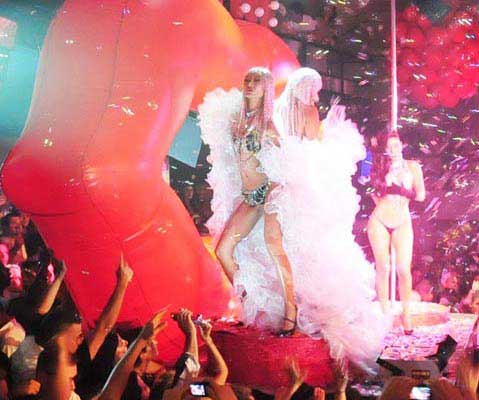 Blue Marlin Ibiza table cost
If you are looking for a place where you can spend the day and night listening to good music surrounded by glam and luxury, Blue Marlin Ibiza is the perfect place! Located in Cala Jondal, Blue Marlin Ibiza is a fusion of the Mediterranean cuisine with the best of an elegant beach club. It is famous for an exclusive clientele that spend their summer holidays in their private yachts and are taken to the club in water taxis.
Blue Marlin Ibiza has also become a famous brand in other countries. Nowadays, Blue Marlin is not only present in Ibiza but in Mexico and United Arab Emirates too, specifically at Los Cabos and Abu Dhabi, respectively.
The Blue Marlin Ibiza tables are divided into two types: VIP beds and tables. Each one of them offer amazing views to the DJ. The beds are available for groups of 4 people maximum. VIP table bookings can be up to groups of 12 or more. The Blue Marlin Ibiza table costs depend on the day, DJ, and ongoing event. For bookings on Thursdays, Fridays, and Saturdays, Blue Marlin Ibiza table costs start at 1.500€ for groups of 8 people maximum. The price for bigger groups starts at 3.000€. Sundays is the best day for a Blue Marlin party. Blue Marlin Ibiza table costs start at 2.500€ for groups of up to 8 people and at 5.000€ for bigger groups.
Every Blue Marlin Ibiza table cost includes:
Access to the beach club until closure with no extra costs
No queueing
A VIP or bed for you and your group of friends
An exclusive location with perfect views to the DJ
Contact us today for more information about Blue Marlin Ibiza table cost and VIP table bookings. You can send us an e-mail at vip@ibizatables.com or Whatsapp +34 691 273 993.
Vip Table's packs

We provide VIP services and packages so you can experience the special night out that you wish!

Easy booking

We provide VIP area maps so you can choose your seating and the minimum spend. Everything is a click away!

Happy to help!

Through email, call or WhatsApp, we are always at your service. Do not hesitate to contact our 24/7 concierge service.

Luxury Services

Cars, boats, villas, private jets, etc... All you have to do is ask. We make sure that your Vip Experience is fulfilled!
Do you want to know more about Vip Tables at Ibiza?