Welcome to Blue Marlin
where the party never stops!
One of the biggest and loudest clubs in the world. The perfect place for 24 hour party people. Enjoy!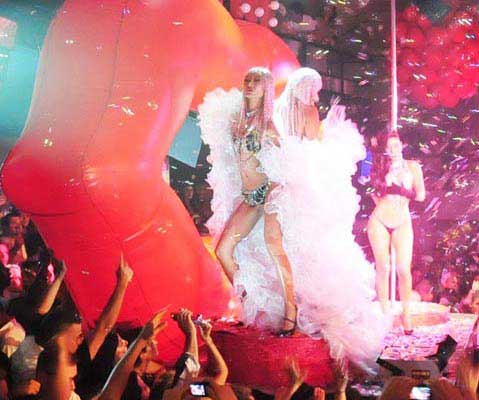 Blue Marlin Ibiza side tables
Planning to spend the day at a beach club? Blue Marlin Ibiza sure is a perfect choice! This beautiful beach restaurant is not only a place where you can be delighted with the most delicious Mediterranean - Oriental fusions but also a beach club where you can enjoy a fun and chic Ibiza style party.
Blue Marlin Ibiza is located in Cala Jondal, Ibiza. It has expanded to countries like Mexico and United Arab Emirates giving the brand more popularity across the globe. It has also created its own magazine and radio station. Both projects use English as the official language to reach music lovers from all over the world.
This popularity has made Blue Marlin Ibiza very popular among all the travelers that come to the island to spend their summer vacations. For this reason, we recommend you to book Blue Marlin Ibiza side tables or VIP beds. Note: there is no difference between side tables and standard tables. They all offer the same advantages.
Every Blue Marlin Ibiza side table or VIP bed booking includes:
Access to the beach restaurant and club without queueing
A table or VIP bed for you and your group of friends
Bottles according to the cost of the table reservation
Personalized attention
The Blue Marlin VIP table cost depends on the day and location of your table. On Thursdays, Fridays, and Saturdays, prices start at 1.500€. However, on Sundays, the main event of Blue Marlin, prices start at 2.500€.
You have different ways to book your Blue Marlin Ibiza side tables or VIP beds:
Blue Marlin Ibiza side tables and beds tend to sell out quickly! So call us now and book your tables.
Contact us today for more information about Blue Marlin Ibiza side tables and VIP table bookings. You can send us an e-mail at vip@ibizatables.com or Whatsapp +34 691 273 993.
Vip Table's packs

We provide VIP services and packages so you can experience the special night out that you wish!

Easy booking

We provide VIP area maps so you can choose your seating and the minimum spend. Everything is a click away!

Happy to help!

Through email, call or WhatsApp, we are always at your service. Do not hesitate to contact our 24/7 concierge service.

Luxury Services

Cars, boats, villas, private jets, etc... All you have to do is ask. We make sure that your Vip Experience is fulfilled!
Do you want to know more about Vip Tables at Ibiza?