Welcome to Blue Marlin
where the party never stops!
One of the biggest and loudest clubs in the world. The perfect place for 24 hour party people. Enjoy!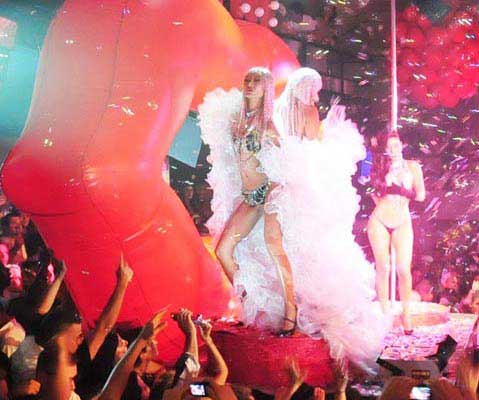 Blue Marlin Ibiza timetables
Wondering where in Ibiza you can enjoy gourmet, Mediterranean dishes and a glamorous party at the same time? Blue Marlin is the answer! Located in Cala Jondal, Blue Marlin Ibiza is one of the island's most elegant places. As soon as you arrive, you will be delighted by beautiful views to the coast and a relaxing lounge music that will make you want to stay all day and night long.
Blue Marlin Ibiza opens every day from 10:00h to 4:00h during the months of May to October. During the day, it is a beach restaurant with an exquisite Mediterranean - Oriental fusion proposal that becomes a beach club as the sun goes down. You can come enjoy a delicious breakfast from 10:00h on and stay until the party starts until 4:00h.
The Blue Marlin timetables showcase the best DJ's throught its opening summer - autumn season. Here are some of the artists that are part of the Blue Marlin timetable:
Thursdays: Eli Rojas and Friends with artists like Twiga and Sara de Araujo
Fridays: Shadows with DJ's like AudioFly and Magdalena
Saturdays: Pop You Up with DJ's like Barbara Tucker and Mauro Ferrucci
Sundays: Blue Marlin's main event that present DJ's like Pete Tong, Mark Knight, and Dennis Ferrer.
Guarantee yourself a nice spot to see your favorite DJ's by booking a Blue Marlin private table. You have the option of a standard VIP table or a huge, square bed for groups of 4 people. Both options offer the same advantages and are available for booking on any day of the week. Book your tables now and avoid queues to come see the exciting Blue Marlin timetable proposal.
Contact us today for more information about Blue Marlin Ibiza timetables and VIP table bookings. You can send us an e-mail at vip@ibizatables.com or Whatsapp +34 691 273 993.
Vip Table's packs

We provide VIP services and packages so you can experience the special night out that you wish!

Easy booking

We provide VIP area maps so you can choose your seating and the minimum spend. Everything is a click away!

Happy to help!

Through email, call or WhatsApp, we are always at your service. Do not hesitate to contact our 24/7 concierge service.

Luxury Services

Cars, boats, villas, private jets, etc... All you have to do is ask. We make sure that your Vip Experience is fulfilled!
Do you want to know more about Vip Tables at Ibiza?