Welcome to Blue Marlin
where the party never stops!
One of the biggest and loudest clubs in the world. The perfect place for 24 hour party people. Enjoy!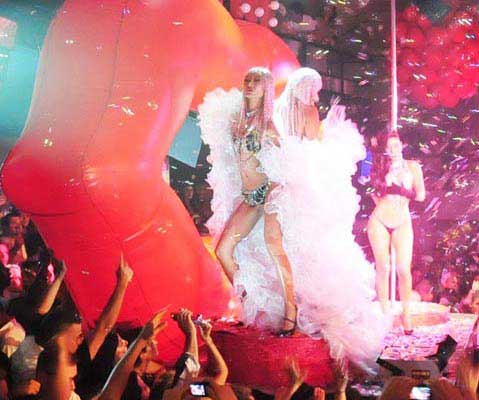 Blue Marlin Ibiza table dress code
As you may already know, Ibiza is one of the world's top destinies for parties and nightlife. But, besides having the best clubs, it is also known for being a trendsetter when it comes to fashion and style for day and night clubbing.
Blue Marlin Ibiza is one of the island's top beach clubs. It is popular among the rich and the famous. Many spend their summer holidays in their private yachts on the Mediterranean and come to Blue Marlin in exclusive water taxis. At occasions, they rather stay in the privacy of their yachts and have one of the Blue Marlin's staff members deliver dishes from the exquisite menu they offer. Whichever the case, Blue Marlin is a place for VIP clients.
So, if this is your destination tonight, keep these Blue Marlin table dress code tips in mind:
Girls, get creative! You can wear a nice white dress or sexy shirts with a pretty blouse and let your makeup do the rest. Wear comfortable shoes: platform heel sandals or ballerinas are good options.
For boys, we also recommend comfortable shoes and clothing. This may be a nice pair of blue or white jeans and a beachy style shirt. Avoid sports shoes and flip flops.
This Blue Marlin table dress code applies for both daytime and nighttime parties. It is also applicable for standard entries. Nevertheless, if you decide to book a Blue Marlin private table, we recommend you to book it with enough time in advance! If you are coming for a daytime party, we suggest you to book a VIP bed. Tables are better options for nighttime parties.
Contact us today for more information about Blue Marlin Ibiza table dress code and VIP table bookings. You can send us an e-mail at vip@ibizatables.com or Whatsapp +34 691 273 993.
Vip Table's packs

We provide VIP services and packages so you can experience the special night out that you wish!

Easy booking

We provide VIP area maps so you can choose your seating and the minimum spend. Everything is a click away!

Happy to help!

Through email, call or WhatsApp, we are always at your service. Do not hesitate to contact our 24/7 concierge service.

Luxury Services

Cars, boats, villas, private jets, etc... All you have to do is ask. We make sure that your Vip Experience is fulfilled!
Do you want to know more about Vip Tables at Ibiza?