Welcome to ushuaia
where the party never stops!
One of the biggest and loudest clubs in the world. The perfect place for 24 hour party people. Enjoy!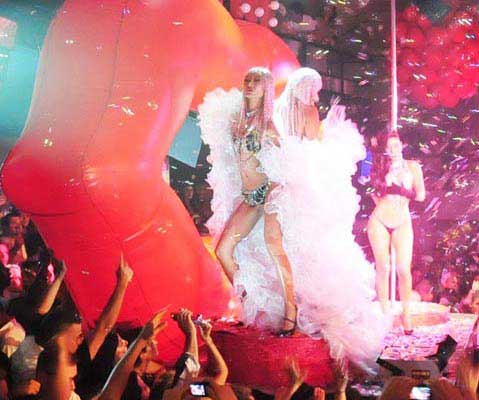 Ushuaia VIP table cost
If you are spending your summer holidays in Ibiza and want to party like a VIP rockstar, you must definitely to do it the Ushuaia VIP way! Ushuaia Ibiza is one of the island's most popular clubs. It is not only famous for hosting memorable parties but also for the amazing live performances, dancers, DJ's, firework shows, and the best party lovers of all.
Ushuaia Ibiza is actually a beach hotel that offers the perfect combination of a luxurious, five star hotel - The Ushuaia Tower - and a glamorous, incredible pool area where the most stunning parties take place - The Ushuaia Club. The Tower is composed of 465 rooms and 5 restaurants that propose a fascinating gastronomic experience. The Club is the island's #1 open air club that hosts the best artists of the EDM scenario throughout the summer season.
The Club opens in May and remains open until October. During these 6 months, The Ushuaia Club receives thousands of people from all over the world. For this reason, we highly recommend you to book Ushuaia private tables that will grant you access to a VIP area and a comfortable VIP table.
A table booking and VIP table cost includes:
Access to The Ushuaia Club without queues
A VIP table for you and your friends in an exclusive area
A bottle and soft drinks
Personalized attention
Finger food (this only applies to certain tables and VIP areas)
The total Ushuaia VIP table cost will basically depend on where your table is located. Table costs in the Palm Area or The Cloud are the lowest, followed by the tables in Main VIP 2. The most expensive tables are the ones situated in the Main VIP 1.
Contact us today for more information on Ushuaia Ibiza VIP table cost, bookings, or even details on what is the most appropriate Ushuaia table dress code.
Vip Table's packs

We provide VIP services and packages so you can experience the special night out that you wish!

Easy booking

We provide VIP area maps so you can choose your seating and the minimum spend. Everything is a click away!

Happy to help!

Through email, call or WhatsApp, we are always at your service. Do not hesitate to contact our 24/7 concierge service.

Luxury Services

Cars, boats, villas, private jets, etc... All you have to do is ask. We make sure that your Vip Experience is fulfilled!
Do you want to know more about Vip Tables at Ibiza?