Welcome to Privilege
where the party never stops!
One of the biggest and loudest clubs in the world. The perfect place for 24 hour party people. Enjoy!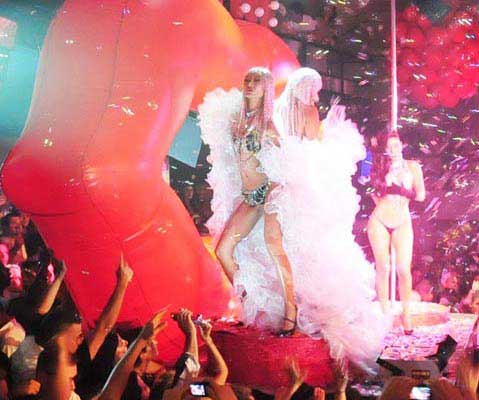 Privilege Ibiza table cost
Did you know that Privilege Ibiza is the world's biggest club? With a total capacity of 10.000 people, it is also defined as a Superclub by the Guinness Book of Records. It is located close to the village of San Rafael, Ibiza.
It was originally known as Ku since its opening in 1978. In 1995, it was renovated and changed to Privilege Ibiza. In 1997, it expanded its spaces and gave as a result an impressive club with two rooms, more than 8 different VIP areas, and a spectacular theater-like stage. Top international DJ's have landed in Privilege's main stage to delight the crowd with the hottest and trendiest Electronic Dance Music. Some of the DJ's that have performed at Privilege Ibiza are Paul Van Dyk, Loco Dice, Sasha and John Digweed, Joris Voorn, and many more.
The VIP areas in Privilege are also another great highlight of this popular Ibiza venue. The Main Room has 8 different VIP areas and The Vista Club another 3. The Privilege Ibiza table cost mainly depends on which area your table is located, when you book, and what DJ is playing that night. Here are the approximate Privilege Ibiza table costs:
Platinum: The Privilege private tables located in Platinum are front row tables right in front of the stage. The price can range between 5.000€ and 15.000€ for groups of 10 to 15 people.
Gold: These are second row tables right behind the Platinum tables. The cost ranges between 3.000€ and 10.000€ for groups of 10 to 15 people.
Silver: Third row tables right behind the Gold tables. These range between 2.000€ to 6.000€. Tables at 2.000€ are available for 5 people maximum.
Black: These Privilege Ibiza tables are located on the left side of the general VIP area and are also located in front row. Prices range between 2.500€ to 8.000€. Tables at 2.500€ are available for 5 people maximum.
White balcony: These tables overlook the main dance floor and stage and range between 5.000€ to 15.000€ for 10 to 15 people maximum.
Premium: The Premium area is available for large groups of 20 to 25 people. Privilege Ibiza table costs in this area start at 15.000€.
Backstage: Backstage tables range between 15.000€ to 20.000€ for groups of 10 to 15 people.
High tables: This option is the less expensive one. High table prices range between 700€ to 1.500€ for groups of 2 to 5 people maximum.
Privilege Ibiza tables located in The Vista Club offer a similar pricing. All of them are located right behind the DJ booth (backstage) and start at 700€.
Do not hesitate to contact for more details about Privilege Ibiza table costs.
Contact us today for more information about Privilege Ibiza table cost and VIP table bookings. You can send us an e-mail at vip@ibizatables.com or Whatsapp +34 691 273 993.
Vip Table's packs

We provide VIP services and packages so you can experience the special night out that you wish!

Easy booking

We provide VIP area maps so you can choose your seating and the minimum spend. Everything is a click away!

Happy to help!

Through email, call or WhatsApp, we are always at your service. Do not hesitate to contact our 24/7 concierge service.

Luxury Services

Cars, boats, villas, private jets, etc... All you have to do is ask. We make sure that your Vip Experience is fulfilled!
Do you want to know more about Vip Tables at Ibiza?