Welcome to Amnesia Ibiza, where the party never stops!
Book the best Amnesia VIP tables now at the lowest price.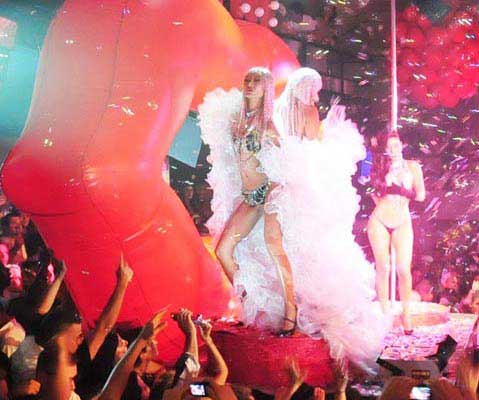 Amnesia Ibiza VIP table cost
Amnesia Ibiza is one of the first clubs to ever open in the White Island. For more than 40 years, it has been a meeting point for electronic music lovers from all over the world. With two rooms, the Main Room and the Terrace, it has showcased the best of the EDM scenario along with spectacular live performances and entertainment shows.
It has been awarded the "Best Global Club" more than once by the IDMA Awards. This event is celebrated every year in Miami, United States to recognize and reward clubs around the world that have reached a noticeable success in the Electronic Dance Music industry thanks to their dedication and hard work.
So if you are looking for a club where to spend and unforgettable night, Amnesia Ibiza is one of the options that we definitely recommend. For drum and bass and house music lovers, we recommend "Together" on Tuesdays. If you are more into having mad fun and experiencing a different type of party, come try Amnesia's Dream Factory, the one and only foam party. And, of course, the top Amnesia Ibiza party is El Row! Definitely one that you should not miss if you are spending some weeks in the White Island.
Booking VIP tables at Amnesia Ibiza is a great option to get the most out of all your Amnesia parties. The Amnesia VIP table cost mainly depends on the location of your table and the party. The price range is normally 250€ per person for tables situated in the Terrace and 500€ per person if they are in the Main Room. For parties like El Row, Amnesia VIP table costs start at 3000€ per table for a group of 6 people minimum.
Book your Amnesia private table on advance to make sure you get a good one for your favorite party session and DJ.
Contact us today for more information about Amnesia Ibiza VIP table cost and VIP table bookings. You can send us an e-mail at vip@ibizatables.com or Whatsapp +34 691 273 993.
Vip Table's packs

We provide VIP services and packages so you can experience the special night out that you wish!

Easy booking

We provide VIP area maps so you can choose your seating and the minimum spend. Everything is a click away!

Happy to help!

Through email, call or WhatsApp, we are always at your service. Do not hesitate to contact our 24/7 concierge service.

Luxury Services

Cars, boats, villas, private jets, etc... All you have to do is ask. We make sure that your Vip Experience is fulfilled!
Do you want to know more about Vip Tables at Ibiza?