Welcome to Amnesia
where the party never stops!
One of the biggest and loudest clubs in the world. The perfect place for 24 hour party people. Enjoy!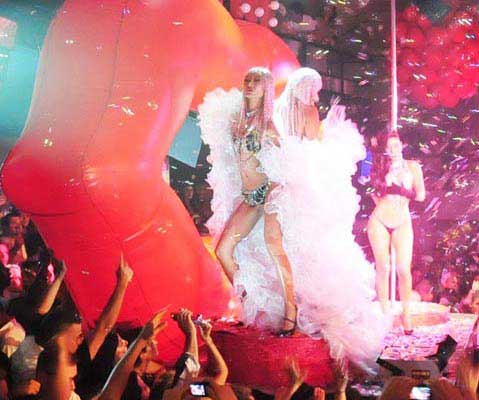 Amnesia Ibiza table price
Three times Best Global Club award winner, Amnesia is one of the best clubs to feel the real madness of Ibiza's parties. It is a 5.000 people capacity venue with great VIP table areas to spend an unforgettable night out.
The VIP table prices at Amnesia depend on the date, event, availability, DJ, and location of the table. The VIP areas are located in two different rooms: The Terrace and the Main Room. The Terrace, with 37 VIP tables, has 4 balconies with approximately 8 VIP tables each. The price per table in this zone starts at 250€ per person and may reach 700€ per person depending on the season, event, DJ, and location of the table. Some of these tables are located right next to the DJ booth.
The Main Room room has several balconies too and VIP tables with prices that range from 300€ to 700€ per person; also depending on the location of the table, the DJ playing, the season, and party session. Each balcony has 7 VIP tables of which half are located in front row and the rest right behind these. The Main Room does not offer VIP tables next to the DJ but you will still be able to enjoy the craziness of the party, music, and crowd.
In both rooms, VIP tables prices for groups of 8 to 12 people range from 2.500€ to 20.000€.
Contact us today for more information about Amnesia Ibiza table price and VIP table bookings. You can send us an e-mail at vip@ibizatables.com or Whatsapp +34 691 273 993.
Vip Table's packs

We provide VIP services and packages so you can experience the special night out that you wish!

Easy booking

We provide VIP area maps so you can choose your seating and the minimum spend. Everything is a click away!

Happy to help!

Through email, call or WhatsApp, we are always at your service. Do not hesitate to contact our 24/7 concierge service.

Luxury Services

Cars, boats, villas, private jets, etc... All you have to do is ask. We make sure that your Vip Experience is fulfilled!
Do you want to know more about Vip Tables at Ibiza?