Welcome to Amnesia
where the party never stops!
One of the biggest and loudest clubs in the world. The perfect place for 24 hour party people. Enjoy!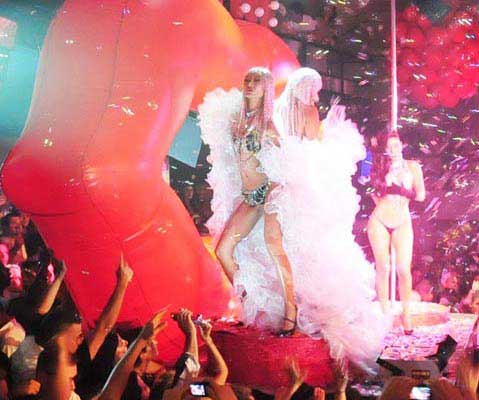 Amnesia Ibiza private balcony
Three times awarded the "Best Global Club in the World" by the IDMA awards, Amnesia Ibiza is, indeed, one of the top clubs in town! It is famous for the spectacular dance floor, the amazing open air terrace, and the ice cannons that shoot cold air and fire to heat up the craziest crowd.
You will find two rooms in Amnesia Ibiza: the Main Room and the Terrace. Each room has an exclusive VIP area that offer the best of comfort and personalized attention. The Amnesia private balcony located in the Main Room has the best VIP tables with perfect views to the DJ cabin and dance floor. Its 7 VIP tables are situated in front row. In the Terrace, you will find four Amnesia private balconies with approximately 8 tables each. From this balconies, you will also have a nice view to the dance floor.
The tables located in the private balconies have a price range of 250€ - 500€ per person but this price may vary and increase according to the table's location, amount of people, and DJ set.
Summer is the highest party season of the entire island. Tickets and Amnesia private tables tend to sell out quickly. We recommend you to book your tables at the Amnesia private balcony of your choice to guarantee you a great spot and experience all night long. You can book your tables fast and easy with our bespoke VIP table booking service:
Send us an e-mail at vip@ibizatables.com with the following details: name, date, and how many people.
Or send us a WhatsApp message at +34 691 273 993.
Visit our homepage and book your VIP tables through our online booking system.
Do not hesitate to contact us today for more information about private balconies, table bookings, or general details about Amnesia timetables.
Contact us today for more information about Amnesia Ibiza private balcony and VIP table bookings. You can send us an e-mail at vip@ibizatables.com or Whatsapp +34 691 273 993.
Vip Table's packs

We provide VIP services and packages so you can experience the special night out that you wish!

Easy booking

We provide VIP area maps so you can choose your seating and the minimum spend. Everything is a click away!

Happy to help!

Through email, call or WhatsApp, we are always at your service. Do not hesitate to contact our 24/7 concierge service.

Luxury Services

Cars, boats, villas, private jets, etc... All you have to do is ask. We make sure that your Vip Experience is fulfilled!
Do you want to know more about Vip Tables at Ibiza?