Welcome to Amnesia Ibiza!
Book your Amnesia private tables now and avoid queues.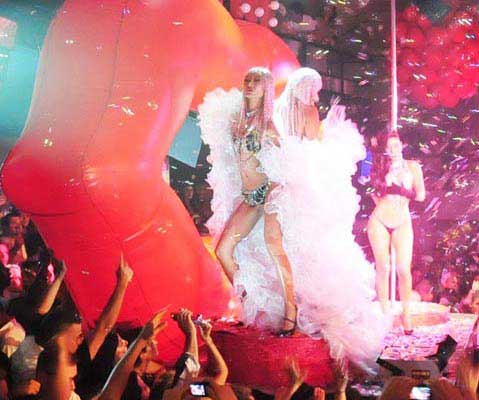 Amnesia Ibiza private tables
Amnesia Ibiza, the place where music and entertainment meet! Since its first opening in 1970, this Ibiza venue has been a gathering place for electronic music lovers and party goers from all over the world. It is located in a huge country house that was built by the end of the XVIII century that was then transformed into what Amnesia Ibiza is today.
Amnesia Ibiza opens 7 days a week from 23:00h to 6:00h. From May to October, the Amnesia Ibiza parties are among the most popular and claimed parties in town. El Row, Vagabundos, and Cocoon are just three out of the 7 amazing parties that Amnesia celebrates every week. You can see more details here: Amnesia timetables.
Amnesia Ibiza has a Main Room and an open air terrace. In both areas, you will be delighted by the latest electronic music hits played by the top international DJ's of this music genre. In both rooms, you will find VIP lounges that offer the best of comfort and attention. You can choose among 10 different VIP areas and more than 40 Amnesia private tables. 6 of these VIP zones are located in the Main Room. The rest are in the Terrace.
Each Amnesia private table booking includes:
- No queues to enter the club and the VIP zone
- A bottle and refreshments to mix your drinks
- A table with perfect views of the main dance floor and stage
- VIP attention
The Amnesia VIP table cost of these tables depend on where your table is located and the ongoing party. Amnesia private table prices start at 250€ per person. For events like El Row, private table prices start at 3000€ for a group of 6 people minimum.
Contact us today for more information about Amnesia Ibiza private tables and VIP table bookings. You can send us an e-mail at vip@ibizatables.com or Whatsapp +34 691 273 993.
Vip Table's packs

We provide VIP services and packages so you can experience the special night out that you wish!

Easy booking

We provide VIP area maps so you can choose your seating and the minimum spend. Everything is a click away!

Happy to help!

Through email, call or WhatsApp, we are always at your service. Do not hesitate to contact our 24/7 concierge service.

Luxury Services

Cars, boats, villas, private jets, etc... All you have to do is ask. We make sure that your Vip Experience is fulfilled!
Do you want to know more about Vip Tables at Ibiza?