Welcome to privilege
where the party never stops!
One of the biggest and loudest clubs in the world. The perfect place for 24 hour party people. Enjoy!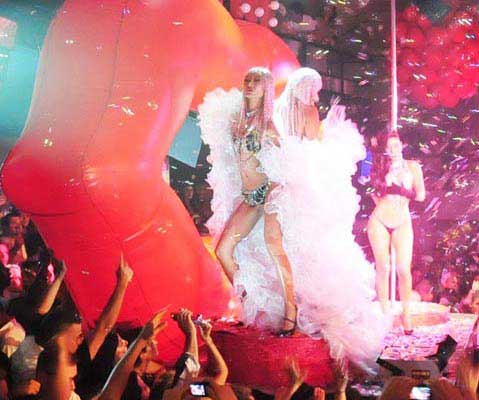 Privilege Ibiza timetables
If you decided to come to Privilege Ibiza because you like to party like a rockstar, you definitely chose the right place! According to the Guinness Book of Records, Privilege Ibiza is a superclub; actually, the world's biggest club. With a total capacity of 10.000 people, it has been one of the island's main nightlife highlights since its opening in 1978.
Since its beginnings, the Privilege timetable has showcased the top names of the Electronic Dance Music scenario such as Joris Voorn, Paul Van Dyk, Sasha and John Digweed, Loco Dice, and many more. Celebrities, football players, and Hollywood artists have also been seen in Privilege Ibiza: Valentino, Moschino, Led Zeppelin, Tina Turner.
Privilege Ibiza opens in May from 23:00h to 6:00h. During the season, it offers a full lineup and DJ timetable with the best artists. Here are a few details about Privilege timetables, events, and parties:
Shine Ibiza on Mondays
Resistance on Tuesdays: One of the venue's most popular and claimed parties!
Supermartxé on Thursdays: An all time, Ibiza classic. It is now back!
RichBitch on Fridays: Probably one of the only few events where you will dance to the best Hip Hop and Reggaeton hits in the island.
Solid Grooves on Sundays
We highly recommend you to book Privilege Ibiza tables if you want to save yourself a nice spot with perfect views to the main dance floor and stage. You can access your VIP tables as soon as the club opens at 23:00h. Tables located in first, second, and third row of the Platinum, Gold, and Silver VIP areas in the Main Room are ideal. Prices start at 2.000€ for groups of 5 people maximum. Another good option are the backstage tables in the Vista Club. These prices range between 700€ to 7.000€.
Vip Table's packs

We provide VIP services and packages so you can experience the special night out that you wish!

Easy booking

We provide VIP area maps so you can choose your seating and the minimum spend. Everything is a click away!

Happy to help!

Through email, call or WhatsApp, we are always at your service. Do not hesitate to contact our 24/7 concierge service.

Luxury Services

Cars, boats, villas, private jets, etc... All you have to do is ask. We make sure that your Vip Experience is fulfilled!
Do you want to know more about Vip Tables at Ibiza?