Welcome to hi-ibiza
where the party never stops!
One of the biggest and loudest clubs in the world. The perfect place for 24 hour party people. Enjoy!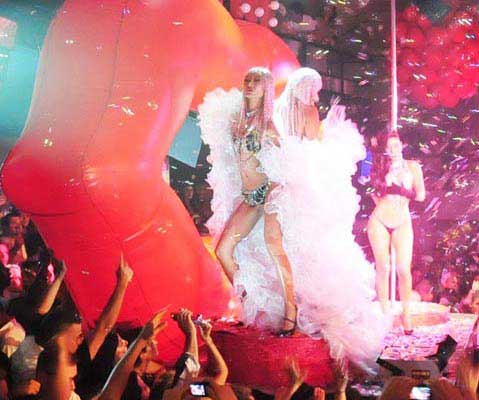 Hi Ibiza table dress code
Hi Ibiza is the island's new "must visit" club. Managed and owned by Ushuaia Entertainment, it's a great place to connect, to meet, and to party with people from all around the world that share their passion for electronic music. Hi Ibiza has two rooms, an open air terrace, 7 VIP lounges, and a total capacity of 2.500 people.
So if you are planning a night out today, Hi Ibiza is an excellent choice! These are our recommendations:
Be there on time to avoid long queues.
If you would rather avoid queues completely, we suggest you to book a Hi Ibiza table.
The best views to the DJ cabin and main dance floor in Room 1 are from the VIP tables located in Zones A and B.
From Room 2, the best private tables are located in Zone A. These are right behind the DJ.
Here are some handy tips too on what is the most appropriate dress code:
The Hi table dress code is elegant and sexy. For girls, we recommend a sexy, white long or short dress. If you are more into wearing pants, a nice pair of blue jeans with a blouse is perfect! Wear them with comfy shoes but avoid flip flops and sports sneakers.
For boys, we recommend jeans and shirt. Also wear comfortable shoes and avoid flip flops. You should also avoid sleeveless shirts.
Keep in mind that if you book a Hi private table you will definitely be seen and photographed! So get ready to wear your best outfit and show your best party version.
Vip Table's packs

We provide VIP services and packages so you can experience the special night out that you wish!

Easy booking

We provide VIP area maps so you can choose your seating and the minimum spend. Everything is a click away!

Happy to help!

Through email, call or WhatsApp, we are always at your service. Do not hesitate to contact our 24/7 concierge service.

Luxury Services

Cars, boats, villas, private jets, etc... All you have to do is ask. We make sure that your Vip Experience is fulfilled!
Do you want to know more about Vip Tables at Ibiza?