Welcome to Ushuaia
where the party never stops!
One of the biggest and loudest clubs in the world. The perfect place for 24 hour party people. Enjoy!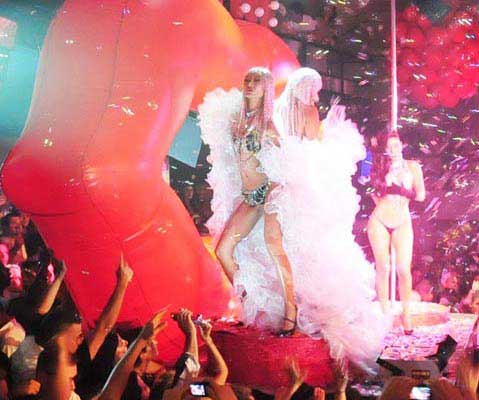 Ushuaïa Ibiza private balcony
Planning to party tonight at Ushuaïa Ibiza? If you are, we are sure you would love to have all the useful tips and information on what to do to spend a unique and memorable night. Ushuaïa Ibiza is one of the island's main highlights. It's the only open air club in Ibiza that offers hotel services too in the same place.
Ushuaïa Ibiza has one main room, a very unique one: open air with breathtaking views to the Mediterranean sea, moon, and stars. Depending on your party mood tonight, you will probably want to be right in the heart of Ushuaïa's party or you would rather relax and chill with a nice cocktail in an inviting chill out ambiance.
From this private balcony, you have amazing views to the party along with really nice vistas to the beach. Ushuaïa private tables in this area are the most accessible. The prices are low in comparison with the tables located in Main VIP 1 or the Palm Area.
Booking a VIP in the Ushuaïa Ibiza private balcony grants you all the benefits of a VIP party goer. You won't have to wait in line in order to access the club. Plus, your table will include a bottle and soft drinks to mix up your drinks.
Do not hesitate to party tonight like a VIP rockstar! Call us or send us a WhatsApp message now at +34 691 273 993 to book your VIP tables. We can also give you helpful tips on Ushuaïa's dress code.
Contact us today!
Contact us today for more information about Ushuaïa Ibiza private balcony and VIP table bookings. You can send us an e-mail at vip@ibizatables.com or Whatsapp +34 691 273 993.
Vip Table's packs

We provide VIP services and packages so you can experience the special night out that you wish!

Easy booking

We provide VIP area maps so you can choose your seating and the minimum spend. Everything is a click away!

Happy to help!

Through email, call or WhatsApp, we are always at your service. Do not hesitate to contact our 24/7 concierge service.

Luxury Services

Cars, boats, villas, private jets, etc... All you have to do is ask. We make sure that your Vip Experience is fulfilled!
Do you want to know more about Vip Tables at Ibiza?