Welcome to Space
where the party never stops!
One of the biggest and loudest clubs in the world. The perfect
place for 24 hour party people. Enjoy!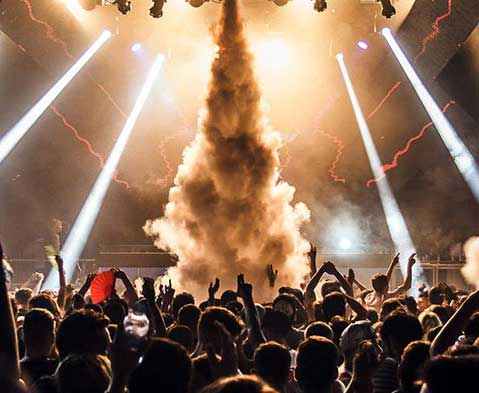 Space Ibiza Vip tables
If you're dreaming about partying outdoors in a Mediterranean Island, then Space Ibiza it's your place! With amazing parties and VIP tables, you can party as VIP a star from the first moment!
Known as the Electronic music temple, it has also won some years the Best Global Club awards, and with a capacity for 3.500 persons, this club is a reference in Ibiza nightlife. The VIP tables here are a treasure that you can have If you arrange everything with us!
The best parties for you!
The more known parties at Space Ibiza are Carl Cox – legendary British DJ-, We love and "Café Ole" a Spanish party with live performances. You can enjoy those parties from a VIP table and from the strictest luxury with Ibizatables.
The advantages of booking a VIP table with us are simple: we arrange everything from the strictest luxury and we provide you the best VIP tables of the club!
Vip Table's packs

We provide VIP services and packages so you can experience the special night out that you wish!

Easy booking

We provide VIP area maps so you can choose your seating and the minimum spend. Everything is a click away!

Happy to help!

Through email, call or WhatsApp, we are always at your service. Do not hesitate to contact our 24/7 concierge service.

Luxury Services

Cars, boats, villas, private jets, etc... All you have to do is ask. We make sure that your Vip Experience is fulfilled!
Do you want to know more about Vip Tables at Ibiza?